In The News
Brand Safety Is An Old Problem, And It's Getting Worse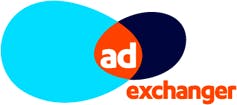 Adexchanger reporter Allison Schiff digs into the brand safety concerns that are reaching a fever pitch.
DoubleVerify CEO Wayne Gattinella sheds some light on the issue and how DV blocking technology can solve this problem today.
"Ad-supported brand-unsafe content is on the rise.
DoubleVerify, which validates tens of billions of advertiser impressions per month, has blocked 8 million ads from appearing on content pages classified as hate speech – up threefold since January."
"We've seen a clear acceleration in content being published on questionable topics – content that would be considered inappropriate by most brands," said DoubleVerify CEO Wayne Gattinella.